Stopping the clock: Micah™chemistry and anti-aging science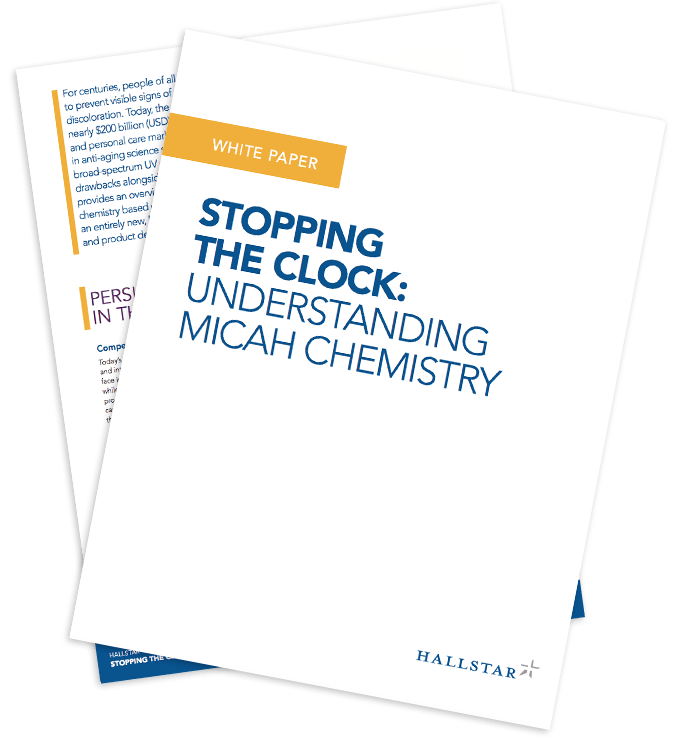 Micah™ chemistry offers a novel path to skin protection and the potential to begin a new age of anti-aging products. This chemistry platform eliminates one of the key causes of UV and visible light-related aging by stopping the formation of damaging reactive oxygen species and free radicals.
This white paper discusses how Micah™:
Utilizes a unique mechanism to halt the photo-aging process before it starts
Helps prevent UV and visible light-induced damage to the extracellular matrix
Offers complementary protection to sunscreens and antioxidants
To find out more, download this white paper now.